Monday, January 11, 2016 / by Kimo Quance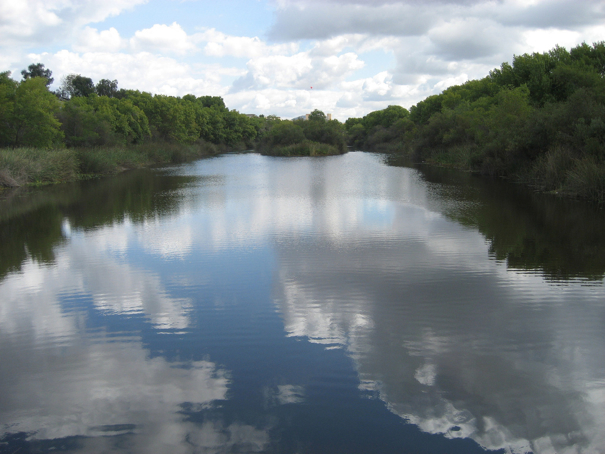 It's the beginning of a new year, and like many others, you may have declared "New year, New me." How about dropping a practice that many of us are guilty of, in one way or another?
I'm talking about littering.
Most people take excellent care of their homes, lawns and gardens. But out on the road, we have no qualms about dropping litter in anywhere, but the bin. To put it in some perspective, an estimated 51 billion pieces of litter land on U.S. roadways every year. At 6,729 items per mile, that's a lot of litter, folks! And there are significant costs for cleaning up all this, to the tune of almost $ 11.5 billion every year!
People drop their litter and think it'll remain there. Well, it doesn't; borne by wind, water, vehicles, animals, litter tends to travels till it gets trapped in fences, drains, water bodies.
Effects of Litter in Santee
In Santee, we are all too familiar with the problem of litter. Our many, picturesque walking trails attract more than just hikers. It's become customary to spot litter every few feet as you hike any of Santee's trails.
The litter dumped across our beautiful city directly affects local marine life as plastic bags asphyxiate marine animals and fish. Birds get entangled in plastic six-pack rings and land animals get sick or die from swallowing trash, like cigarette butts. The litter takes away from the overall beauty of the area and also causes some areas in Santee to smell really bad.
A 2015 evaluation survey found that people generally litter because they believe someone else will clean it up. Well in Santee, we have many awesome folks who volunteer devote their time and resources to cleaning up trails and river banks. In 2014 alone, 45.5 tons of trash were removed from the San Diego River by volunteers at the San Diego River Park Foundation. Most of this debris came via the many tributaries that snake through Santee to join the San Diego river. But volunteers can't do it alone.
Stop the Littering in 2016
This year, instead of waiting for the volunteers (or the city council) to tackle our litter problem, why don't we start ourselves? Sure, we won't be litter free in one week, but by taking the following steps, we're on our way to a litter free Santee soon.
Make it a point of duty to never litter. Outside your home with some trash? Look around for a bin. If there isn't one, hold on to the trash till you find one. Make it a habit of not throwing litter mindlessly. Doing this also sets an example for children.
Be on the lookout for litterbugs and remind them to pick up after themselves. You should also keep an eye out for illegal dumping, and be sure to report it.
Look for ways to join local cleanup events and help with awareness campaigns.
What do you say, this year let's do our bit to keep our creeks, rivers and trails clean and free of debris? Doing this will have a positive knock-on effect on the water quality of the creeks and the entire San Diego river system. It will also eliminate health risks associated with the disease-carrying creatures that litter attracts.
Visit the City's event calendar,
here
, to get details about the next volunteer cleanup event; trust me, it'll be fun. You'll be helping yourself, the community, the local wildlife too.
We all have a responsibility to prevent littering; this year, let's give our environment a helping hand by littering less, and cleaning up more.
We'll all benefit from this.