Monday, May 2, 2016 / by Kimo Quance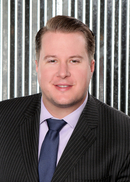 Sooner or later, we have to face the fact that we are not as financially savvy as we like to think we are. And while we can all agree that the financial planning industry is complex, we'd still like to save, invest and be financially secure.
To this end, many of us attempt to do it ourselves, but this rarely a good a idea. There are quite a number of reasons why you should work with a professional financial advisor.
For one, how many of us have time to manage our assets, study the laws and best practices for investing, just so we can do it properly? The world of taxes, retirement plans, debt-busting is convoluted, and this is where a professional a financial advisor or investment management service comes in handy.
They can
help you make smarter financial decisions
, including the setting and meeting of your financial goals. At different stages in our lives, we have different goals and the right financial advice can help us make informed choices towards meeting them.
When Should You Hire an Advisor
At certain points in our lives, our idea of financial security changes and to accommodate these changes, one should consult a financial advisor. Some of these milestones include:
When you just get married.
If you're starting a new business.
When you start having children.
Before choosing an advisor, it is important that you assess your current needs and find a service that would best address them. Do you want someone who can manage your investment portfolio, or give advice about structuring your financial plan? Are you looking for the best ways to save for your kids' college education, or do you need help figuring out how much life insurance you need? Assessing your current needs can help you decide if you really need financial advising or a lawyer.
What to Look for in a Financial Advisor
Financial advisors aren't all the same – they often have their specialties, such as retirement planning, investment planning for certain age groups, or only working with clients who have large accounts.
So it is important to look for a financial advisor whose service offering matches your goals. To find a financial planner who is a good fit, here are some qualities you should look for:
One that establishes a good rapport - You want to work with an advisor that makes you feel comfortable when talking to them. Your financial advisor should also be accessible (within reason), for client discussions.
One who asks good questions - And lots of them too. To get a good idea of your financial habits, they should ask about your long-term goals, your lifestyle desires, your career prospects etc. Knowing the answers to these will help them develop a feasible financial plan.
One who listens to you - It's one thing to ask the right questions, but the best financial advisors are also skilled listeners. It's no good if you have to struggle to get a word in when talking to your financial planner, your discussions should go both ways.
One who explains - We've agreed that the financial industry is complex and has the complicated jargon to back it up. A good advisor understands this and ensures that no matter your level of experience, you understand what they are telling you.
One that takes a holistic approach - Over time, good advisors learn your risk tolerances and fine-tune plans to meet your goals. They know financial planning isn't a one-size-fits-all situation.
You know a financial advisor can help you make smart financial decisions, but as you can see, choosing one can be difficult. Many clients choose to work with advisors that have decades of experience, advisors who have been through several market cycles, both downturns and upswings.
If you are looking for an established advisor, look no further than one of America's oldest financial services firms, Northwestern Mutual. Founded in 1857, Northwestern Mutual has remained a trusted source for financial advice for centuries. We understand how important it is for you to achieve your financial goals, whether it's buying your first home, starting a family, planning for retirement.
And you don't even have to travel to Milwaukee to get premium advice; for residents of sunny San Diego, let our brilliant SD-based team take care of you. Led by
Chole Premo
, let us help you create a bespoke financial plan that will help you meet the goals you set for your future.
Whether it's business planning, business risk management, estate planning, education funding, Chole and his team of specialists offer the Northwestern Mutual guarantee of professional advice that helps you accomplish your objectives.
For professional advice on financial planning, management and more,
click here to contact Chole
.