Monday, January 18, 2016 / by Kimo Quance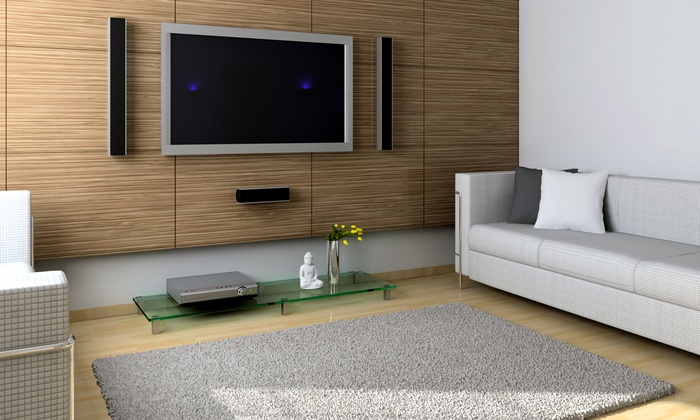 These days, you can hardly turn on the TV, flick through channels and not find something to watch. There seems to be an endless range of viewing options; Nielsen reports that the number of channels available in the average U.S. TV household has increased by 60 in only 5 years. And that's not even including services like Netflix and Amazon Prime.
Americans absolutely love their home entertainment systems; statistics from the Digital Entertainment Group show that we spent $18 billion on home entertainment in 2013. To further prove that point, TVs were one of most sought after items in stores during the Black Friday sale. Buying the high-end TV is one thing; but how about installing it? Thanks to the American DIY culture, we tend to look for ways to do most installations by ourselves; or get a few buddies to come over and help. But stop and think for a minute; if you were rebuilding your home, wouldn't you hire a professional to help lay out the plans?
Choosing the 'perfect' home theater system is hard enough; picking the right-sized screen, the surround sound system, and choosing between different playback devices, can get pretty tedious. After all that, you soon realize that a lot of other factors are involved in building the perfect
home theater
. The quality of the different components can have a profound effect on how much you'll enjoy the finished system.
Common Home Theater Problems
Did you know that window placement can interfere with on-screen visual quality and acoustics? What happens when you finally finish your DIY job and realize that humming sound just isn't going away and you can't seem to find its source? Or that the sound quality seems 'off' due to installation of speaker at a poor angle?
Why would you invest in high-quality components, and not hire a professional for high-quality installation? Attempting to cut expenses at this stage can lead to an avoidable mistake.
HD Hookups
In the San Diego area, one installation company, HD Hookups, has carved a niche for itself by providing excellent customer service, every single time. They offer design, sales, installation of home theater systems, media rooms and other multi-room AV media systems. The company also supplies home automation systems and CCTV installation. All HD Hookups customers are blown away by the speed, efficiency and flawless installation done by Diego and his crew.
Worried about cables snaking through your home? Need advice on large screen plasma TV or LCD TV placement? Worried about changing the location of the power outlet? Just have a word with Diego and his staff; they're willing to answer all your AV questions and ensure you enjoy your home theater set-up.
A BB Accredited Business since 2010, HD Hookups is one of the few businesses on Yelp with over 90% 5-star reviews. Why? Because they focus on fair pricing, customer satisfaction, professionalism. Whether it's playing the newest video game or watching a game with your friends, whether it's a TV or a projector, HD Hookups has you covered.
The Quance Group
is a proud customer of HD Hookups, and can recommend them for all your audio-visual needs. Let the team at HD Hookups hook you up with a state-of-the-art installation to rival any set-up you've seen aywhere else.